Introducing Switch® Shield string pinsetters
Home » Introducing Switch® Shield string pinsetters
Although we say it ourselves, others are saying it too – the new Switch® Shield string pinsetter is a stunner! Released after extensive research and product development just before the IAAPA Expo in London earlier this year, we're thrilled with the interest it evoked. Now, we look forward to facilitating its installation in venues around the world. We know it will make centres and bowlers very happy!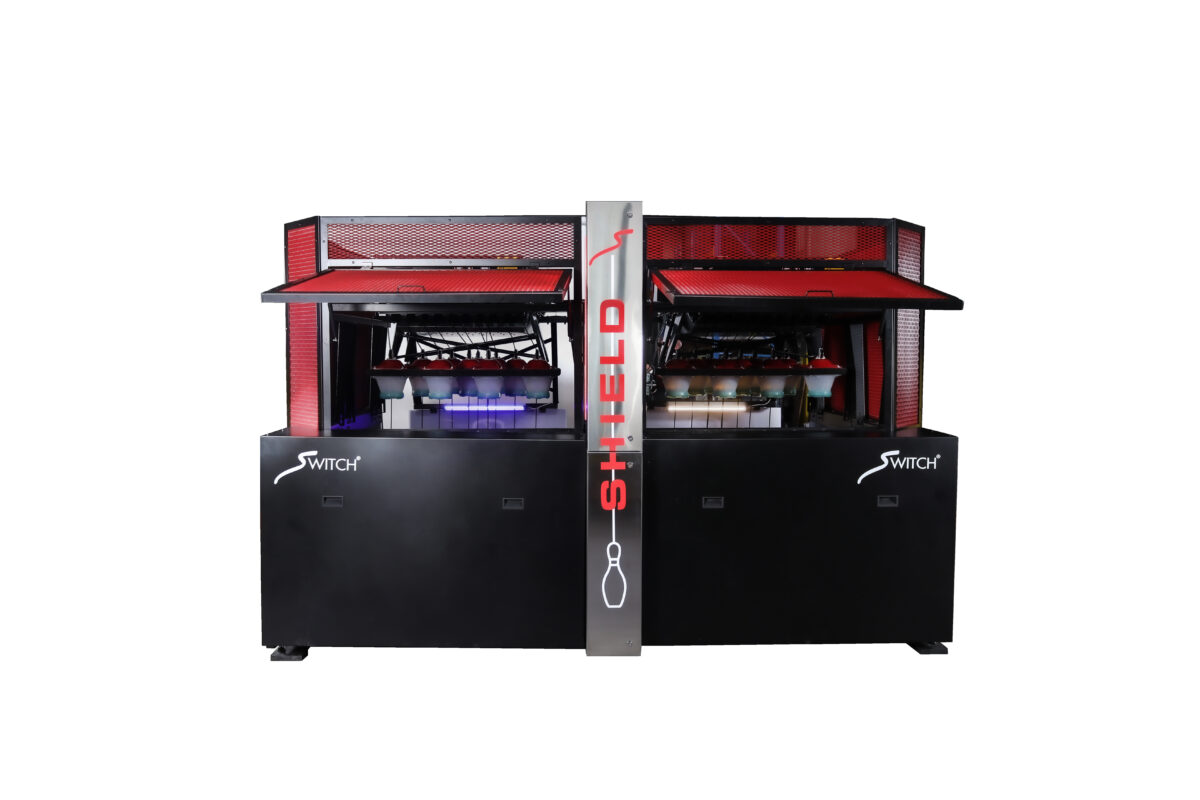 Because we know that pinsetters are at the heart of operations, no effort was spared in its creation. Designed by artists and engineers, produced to the highest specifications, tested and tweaked by perfectionists, Switch® Shield is set to be a game changer.  With string pinsetters approved for competitive play, interest in this product is high. As word spreads about its efficiency and cost-effectiveness, Switch® anticipates high demand.
Why choose Switch Shield?
Switch® always champions great looks coupled with efficient function. This latest key piece of equipment has both in spades! Beneath the sleek metal and composite exterior, users will find solid mechanics and effective technology.
Wireless networking facilitates timesaving and offers useful features such as:
remote pin selection,
string length adjustment, and
automated untangling.
Operated from a hand-held tablet, the e-tech system handles alerts, software upgrades and more. A remote service option generates technical and statistical reports, such as: pinsetter performance, number of games, hours of operation and downtime, all to help monitor and optimise performance.
Switch® Shield String pinsetter not only looks great and performs smoothly, it also offers significant savings on energy, and substantially lowers the need for replacement parts or maintenance.
This pinsetter is exactly what bowling centre operators have always wanted. It reduces operating costs, increases lane time, and looks truly fantastic.
We know players will love it too!
If you're planning an installation, consider teaming the Switch® Shield string pinsetter with the latest series of Switch® Style furniture and equipment. Their lines and colours are designed to complement each other.
If you can imagine it,
Switch®
will bring it to life.