Switch® Senior Management Aligns for Growth
Home » Switch® Senior Management Aligns for Growth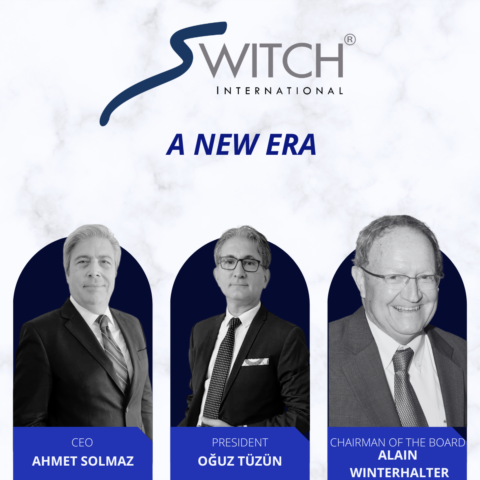 Senior Management at Switch® International Bowling realign the team in response to increasing demand for products, installations, and refurbishments.
Alain Winterhalter, founder of Switch® International Bowling, is looking forward to the next stage in the company's development. His vision for bowling has been the driving force behind Switch® International since its inception over fifteen years ago. Now, as a member of the board, Mr Winterhalter's passion for innovation will continue to inspire creative projects.
Switch® International has an impressive team ready to guide clients through the design, installation, and maintenance stages of owning or managing a bowling venue, whatever its size and purpose. To meet an increasing appetite for entertainment, the Switch® team is increasing the number of lanes the company installs worldwide and the production of operating systems, signature furniture and accessories recognised for their contemporary design and durability.
Ahmet Solmaz, who has been a driving force of Switch® International Bowling since 2013, steps into the role of Chief Executive Officer. Aware of client requirements and increasing demand in the sector, Mr Solmaz looks forward to working with strategic partners to develop business opportunities. He is also motivated by the potential of integrating new technologies into existing products and developing new ones.
After an energising IAAPA trade show in London, Mr Solmaz believes the next decade promises to be an exciting time for growth. He is looking forward to working alongside the incoming President, Oğuz Tüzün, who will be leading operations.
With a wealth of experience gained in senior management roles with international companies FedEx and Loomis, Mr Tüzün brings a new energy to our production, distribution and installation processes.
Planning for the future
The pandemic has heightened our appreciation of the positive effects social activity has on our well-being. Bowling answers an elemental human need to be together, by engaging both our competitive instincts and our enjoyment of spending time with family and friends.
At Switch® we are seeing a re-emergence in demand. Our team is in place and ready to meet the expanding needs of our clients, past, present, and future.
If you can imagine it,
Switch®
will bring it to life.