Meet Switch® President, Oğuz Tüzün
Home » Meet Switch® President, Oğuz Tüzün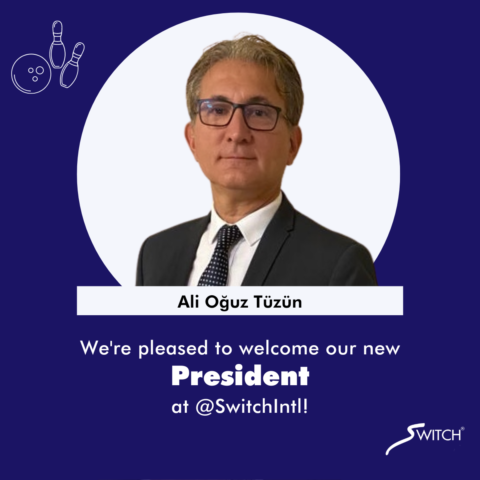 Today, we are delighted to announce the appointment of Mr Oğuz Tüzün as President of Switch® International Bowling. The whole team extends a warm welcome to him.
When senior management first cast the net to find our next president, we were impressed by the response we received and the quality of the candidates. That said, Mr Tüzün stood out from the pack as the focussed, insightful, team player we sought.
A track record of dedication and experience
Mr Tüzün  has over fifteen years management experience in cargo, transportation and logistics. Most notably, he held senior positions with global companies FedEx and Loomis. Mr Tüzün's expertise in organisation and distribution networks will support Switch® as we continue to install bowling centres around the world.
A graduate from the Middle East Technical University in Electric and Electronic Engineering, Mr Tüzün also studied Business Management and Strategic Supply at post-graduate level in the UK and Netherlands. His background in electronics and computing is an excellent match for the Switch® signature of cutting edge technology with strong design.
Putting people first
Skills aside, Mr Tüzün truly values the people he works with. First and foremost is his focus on customer service. Mr Tüzün will be supporting his team to deliver a smooth journey for clients from the initial design stage, through installation, to after-care. Moreover, his personel management style values connecting with team members on a day-to-day basis. Practically, he recognises the value of implementing programmes to increase work-force potential and celebrate high performance.
Planning for the future
For Mr Tüzün, in his position as President he is looking forward to engaging with the sport and entertainment sector. With proven skill and experience, Mr Tüzün aims to guide Switch® into the future, working with a visionary team to bring the best of bowling to the world.
If you can imagine it,
Switch®
will bring it to life.